Plan Now for Your Future
Financial success doesn't happen by chance. It has much more to do with choice. Transforming aspirations into actuality takes acumen, hard work, discipline and strategic financial planning.
When it comes to your financial goals, each decision you make and action you take will have a significant impact on your future financial circumstances. A good financial blueprint will lay out what you need to do today to achieve your goals tomorrow.
When it's a matter of planning for the future, realizing the need to take greater control over your financial life is the first step. Choosing someone who has the ability and resources to best address those needs is the next.
As your Wealth Management Advisor, Charlie Sauer will listen, clarify and help prioritize your goals and aspirations before developing a financial strategy designed to help you achieve your vision for the future.
Let Charlie Sauer and his team help ensure your financial future is all you want it to be.
A New Approach to Retirement Planning—Exclusively from Northwestern Mutual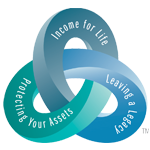 Imagine being confident that your income will last throughout your retirement years—despite changes in the economy or how long you live. Northwestern Mutual's retirement income planning process is designed to help provide you with a steady income stream for as long as you live. Learn more.
Northwestern Mutual is forging ahead with a new state-of-the-art process for retirement planning
Northwestern Mutual's innovative and patent-pending retirement income planning process is designed to help you develop and implement a complete, customized retirement plan that will help to optimize your income and manage your risk throughout your life.
Click here to learn more.
Do you know the six biggest risks to a secure retirement and how to plan for them?
Do you know the impact a long-term care event can have on your financial security in retirement?
Often the financial effects of long-term care expenses resulting from an accident, a chronic illness or a cognitive impairment are overlooked. Learn more about the impact a long-term care event can have on a retirement.